Villa Modarawattha
{{current_weather.dt | momentjs( atts.date )}}
{{current_weather.temp | temp}} °{{units}}
{{day.dt | momentjs(atts.date)}}
{{day.temp | temp}} °{{day.temp_min | temp}} °{{units}}
{{current_weather.temp | temp}} °
Humidity: {{current_weather.humidity}}%
Clouds: {{current_weather.clouds}}%
Wind ({{current_weather.wind.deg}}): {{current_weather.wind.speed}}{{units_wind}}
{{current_weather.desc}}
{{day.dt | momentjs(atts.date)}}
{{day.temp | temp}}°
{{day.temp_min | temp}} °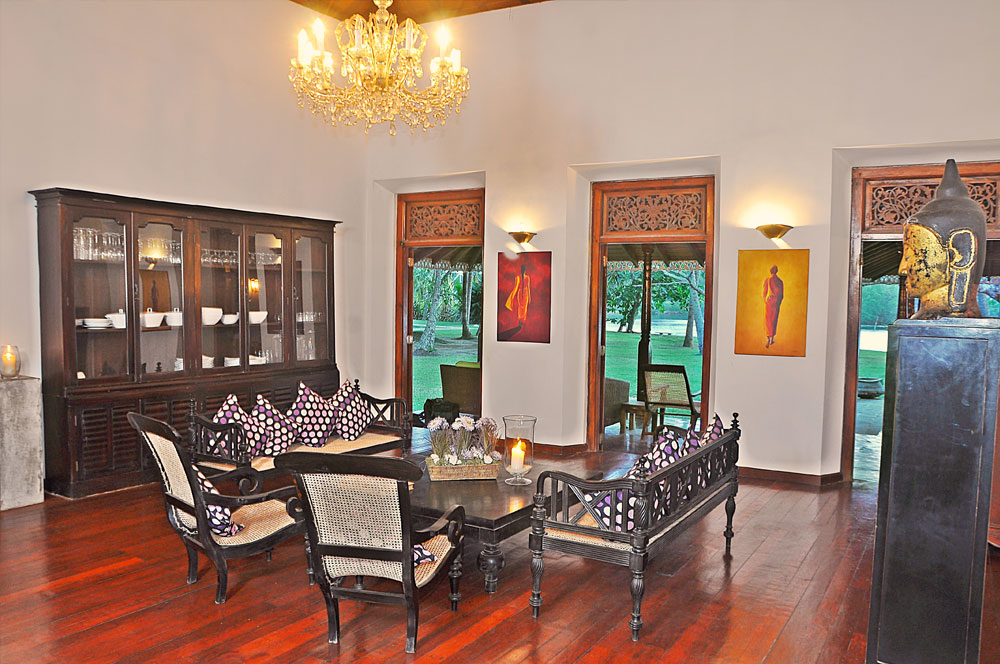 At our cosy dining room and the breezy terrace; an array of culinary pleasures span from the Sri Lankan and Asian, to the Continental. Tantalize your taste buds with a seafood appetizer and chase it with zingy rice and curry. For a more private experience, opt for a starry garden dinner, with a view of the Koggala Lake.
Koggala for an Unforgettable Experience
Nestled amidst Sri Lanka's exotic southern districts, Koggala offers a peaceful, picture-perfect vacation. The jewel of the town is the mangrove-sprinkled Koggala Lake with its tiny islands where quaint pagodas rest and cinnamon fields rustle. Watch exotic birds as they congregate on the banks of the lake. Partake in a sunset cruise and land ashore by peaceful islets – for the love of exploring rural lifestyles, tropical plantations and farmers' villages.